Are You Ready to Get Hands-On with Your Heart-Based Business?
Get tools and insights for your Heart-Based Business in this virtual workshop.
1 hour (25 people max)

Starting: TBA

Tuition: $47
This virtual group workshop gives a lot of value in a short amount of time. Practical, hands-on, you'll get tools and insights you can use right away in your business.
You'll get:
Create smooth "less work" systems
Supportive, confidential small group (25 people max)
Spotlight coaching with Rose
Progress steps to build your unique business
Heal your relationship with money
"I now have specific tools to access my resourceful state."
"What's wonderful about working with Rose is her ability to instantly create a safe space, guiding me with flow… following my lead and co-creating transformation so I can quickly return to a resourceful state. And now I have specific tools that I use when I catch myself disconnected from my resourceful state."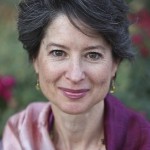 Dinah Snow
Conscious Business and Public Speaking Coach
Ready to make a bigger impact?
Join the Virtual Workshop to get tools and insights to use in your business.